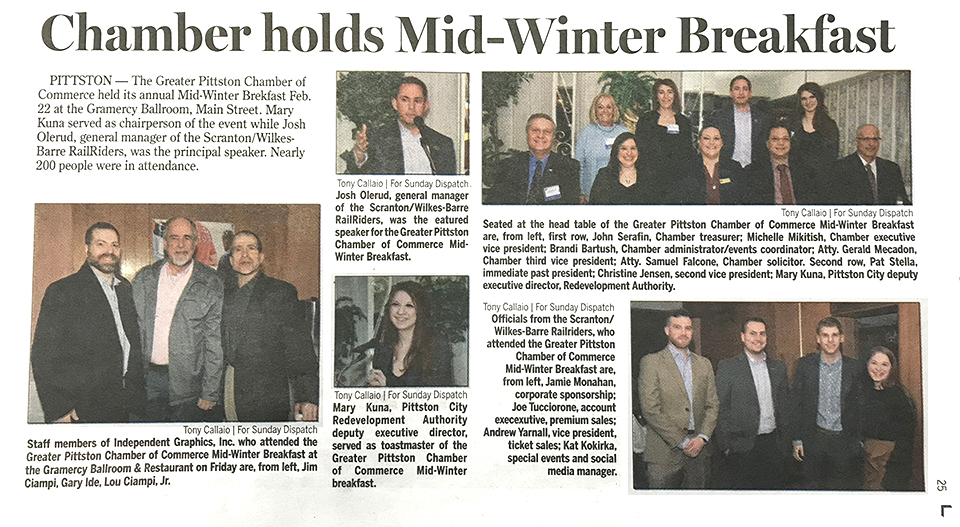 Jim Ciampi, Gary Ide and Lou Ciampi, Jr. recently attended the Greater Pittston Chamber of Commerce Mid-Winter Breakfast. The annual meeting was held at the Gramercy Ballroom in Pittston where nearly 200 people were in attendance.
---
The art of Ed Beard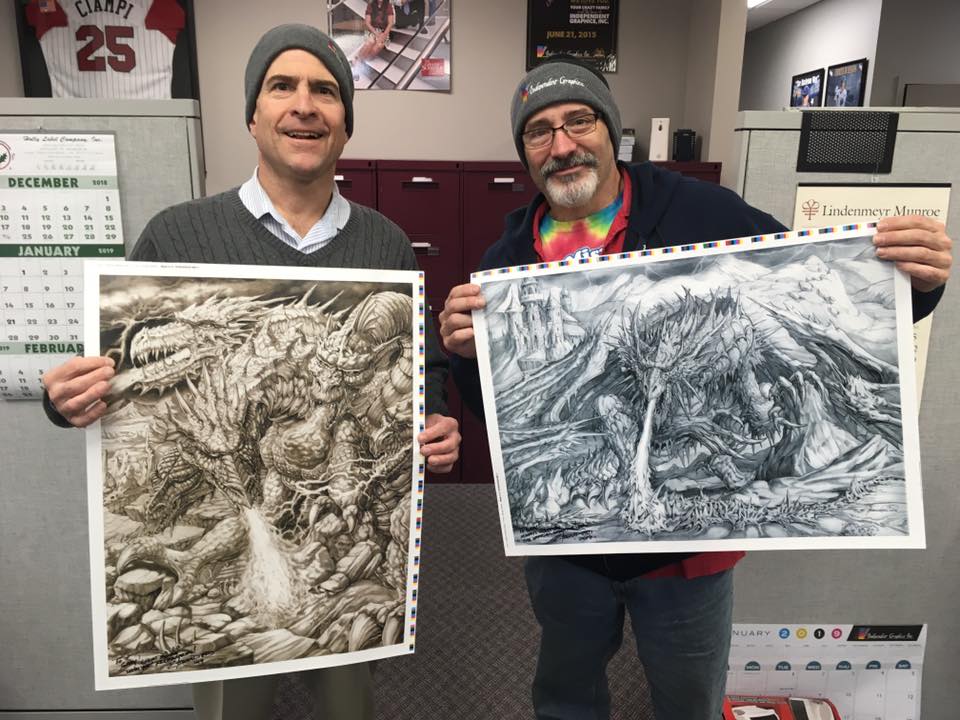 January 11th was our most recent opportunity to work with Independent Graphics favorite artist, Ed Beard Jr. Once a year we have the pleasure of his company for the day to verify color and content of one of his most recent creations. Ed's talent is known around the world, but it is his warm personality and kind ways that make him the star of our show. Take a look at some of his works    www.edbeardjr.com  then hope you get a chance to meet him.      
---
Milestone Anniversary

Congratulations to Stan Brozena on his 35th Work Anniversary here at Independent Graphics. We are pleased to congratulate him on this milestone anniversary. Pictured above are Stan with Lou Ciampi, Jr. and shaking hands with "The Boss", Lou Ciampi, Sr.